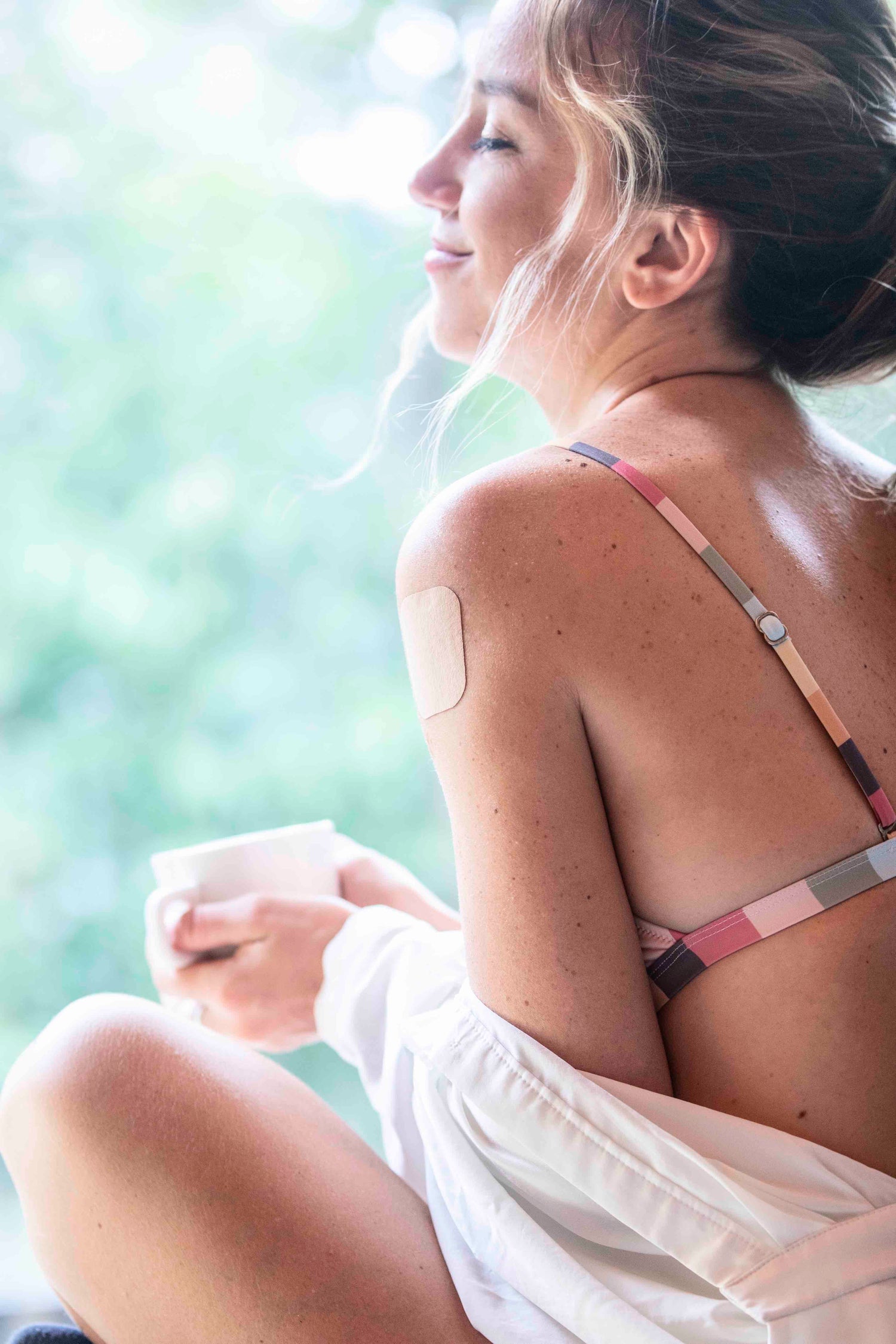 Plant-powered wellness patches to take on any day
At Affix Patch, we're redefining wellness through our groundbreaking plant powered patches that deliver hemp, essential oils and vitamins. We understand that your daily struggles and health needs are as unique as you are, which is why we offer not one, but three tailored solutions to harmonize your daily life.
Whether you're aiming for enhanced focus, relaxation, or relief from minor discomforts, our products are designed to support whatever the day throws at you.
Discover your best self with Affix Patch. Your personalized path to plant-powered wellness
Frequently Asked Questions
Why should I use patches?

Our patches utilize our proprietary technology to deliver a consistent dose over a 24 hour period whereas pills, creams, and other methods deliver a large dose all at once that your body simply cannot absorb.

We ensure all-natural relief, safely and effectively, by bypassing the stomach digestion and getting you back to your best!

Simply peel, place, and enjoy with AffixPatch. Done with the patch? Just simply remove when you are done :)
What's in this patch?

Our patches are a proprietary blend of premium hemp, vitamins, and essential oils. Made entirely in the USA
Are these patches safe?

We take every step to ensure that our customers are getting the best and safest products available by utilizing stringent manufacturing policies and 3rd party testing facilities to achieve the highest quality and purity available.

Our patches are designed to work with your body, not against it. Our products are dermatologically tested, latex free, paraben free, and cruelty free. Please consult with your doctor if you are unsure if this, or any new product, is right for you.
What can I expect?

Our patches are designed to start working immediately. There is a "ramp up" period for delivery and for your body to absorb and circulate, however everyone is different.
Where do I put on the patch?

Apply the patch to do a clean, dry area and keep the patch dry for up to 15 minutes while it takes hold. We recommend a venous area like the inside of your wrist.

However, ComfortFix is designed to be worn at or near the intended area to ensure maximum relief. For best results do not remove and attempt to reapply
How long should I wear my patch?

Our proprietary slow release technology is the best available in the market, delivering a lab-tested consistent dose for 24 hours. If you feel that you have achieved the necessary benefits of our products, simply remove the patch. 
How do I know these work?

We conduct extensive lab testing from 3rd party facilities to ensure our customers are getting the best ingredients and experience in the market today! Give us a try and see for yourself :)
Shop Your FIX
​Ease Aches & Pain: Our all-natural formula is made for targeted pain relief.
​Post Workout Recovery: Our patch delivers for 24 hours until your next session.
​Hangover Relief: Patch on before bed or the morning after.

​Manage Stressful Days: Our all-natural formula is made with hemp extract and magnolia oil for feelings of peace and relaxation.
​Reduce Restlessness: Take your mind off the "to do" list and bring some much needed zen to your day. 

​Improve Clarity: With our formula of hemp extract, tea tree oil, and lemongrass, you will have the vitality needed to get in the zone throughout your day. 
​Active Days: Start your day by patching on with AwakeFIX and take on the day ahead of you.